Presentation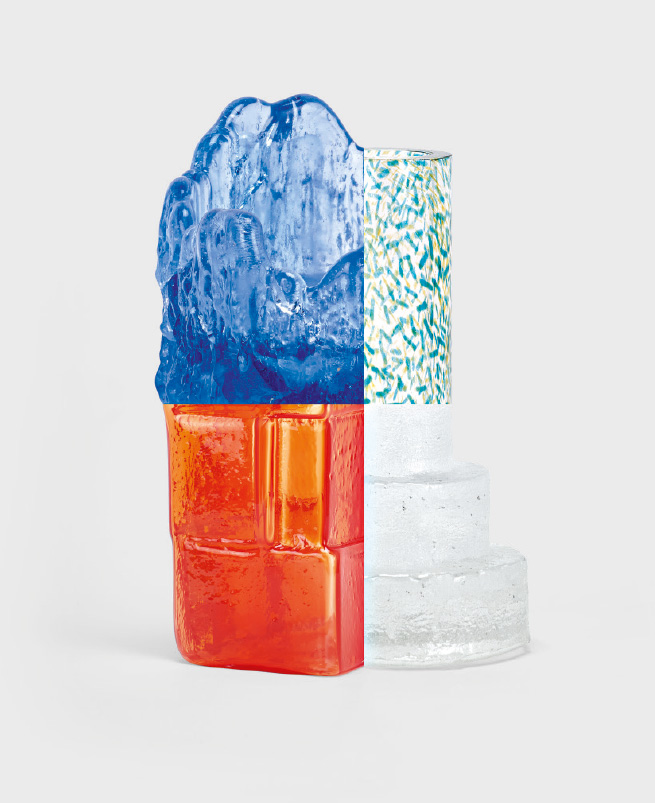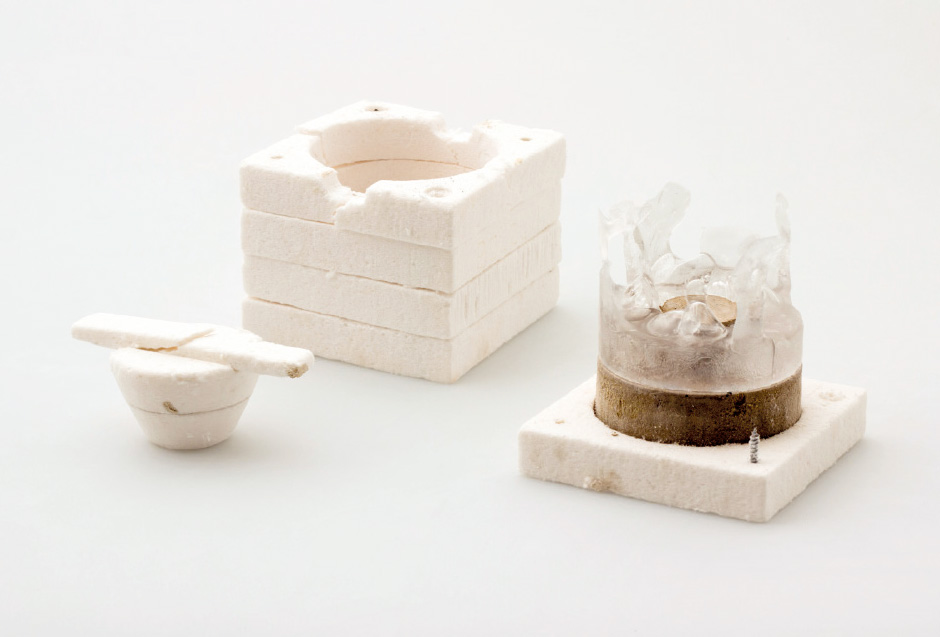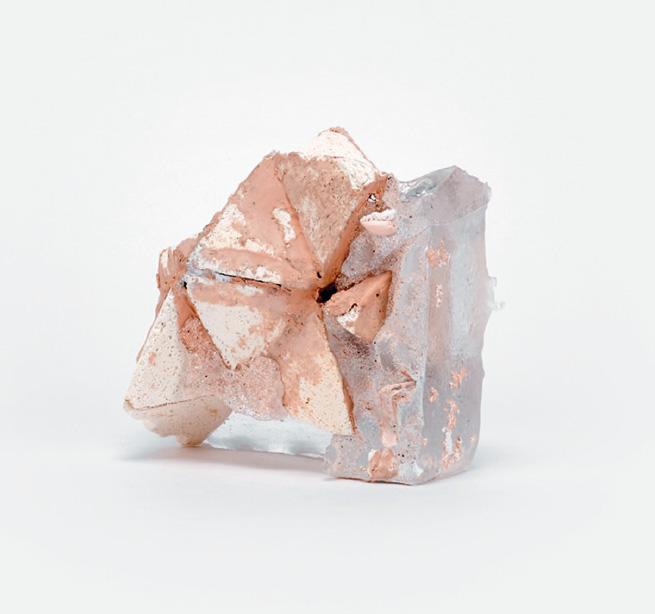 A COLLECTION OF EXPERIMENTS
All the artefacts produced – around three hundred pieces – are presented regardless of their level of completion IM002-004. The aim was to reveal the wealth of experiences and the challenges that punctuated the project. For Augustin Scott de Martinville, ECAL professor and designer, "the issue was to build a common frame-work for all the experiences and processes that took place in different contexts". The results are presented via an exhibition, a catalogue and a website organised according to a system of taxonomic classification.
"Could we classify the luxuriant growth of objects as we do a flora or fauna?", wondered Jean Baudrillard in his pioneering reflections on the place of objects in everyday life. It is not always necessary, however, to return to such fundamental questions, because there were also practical purposes to consider when setting up a classification system.
"From the beginning, we created codes. We were speaking about 'The mould E1'. If the test worked, we continued with the mould E1.1 which was the same mould brought one step further. Also, one of the difficult tasks was to classify all the steps of these projects to make them accessible for everybody." — Eleonora Castellarin, ECAL assistant for the Master Product Design.
In this spirit, the main aim of this collection of test pieces is to reveal the various processes inherent in a creative research project. All set out on the same plan, each object relates its own history and lets us examine it in the light of its imperfections. Between transparency and reflection, Heart of Glass immerses us in the heart of design and this project should be seen as a provisional catalogue of creations to come.
GLASS AS A HEURISTIC TOOL
Techniques for working with glass to create useful objects have been around for millennia. It is possible to trace the work of the earliest artisans back to 2500 B.C. and their use has expanded constantly since that time. From the very outset there has been extensive documentation of the various techniques developed around the world — a huge pool of resources to draw on when tracing the way our technology and knowledge around this material have evolved. The invention of glass blowing, around 2000 years ago, was a significant turning point in bringing glass into widespread use for creating everyday objects.
Since then, glass has always been a crucial element in technical evolution and the development and affirmation of cultural heritage around the world. Glass can be mass produced or handmade, on a monumental or microscopic scale, decorative or functional, ancient or high-tech; it is certainly one of the most indispensable materials in our lives. It is associated with a vast number of operational processes, such as moulding, blowing, shaping, recycling etc. Thus, the first premise when approaching such a huge subject for an applied research project is grounded in the impossibility of drawing up a definitive survey of the art.
"The process of working on specific commissions is one in which we are learning something new every day. As a result, it is not that easy to pass on and to take ownership of this type of expertise. Through these experiences, however, the students were nonetheless able to create pieces, develop moulds, be imaginative... so ultimately everyone ended up learning something." — Matteo Gonet, glassblower.
Through the four workshops it was possible to check or dismiss a certain number of hypotheses, some of which were more intuitive while others were bolder. Nonetheless, they were not following set purposes, in the utilitarian sense of the term. The aim was not to create new products, but rather to gain and to document new knowledge.
"For the last few years, students had the opportunity to conduct their research via Internet and have access, within a few minutes, to a tsunami of interesting and intelligent facts concerning the project they have been working on. On a global level, I find this ab­solutely terrifying. Indeed, to be able to have immediate access to the best solutions to one common problem leaves very little space for imagination and wandering thoughts." — Ronan Bouroullec, ECAL professor and designer.
Thus, in view of the current situation, it was more about engaging in dialogue, produc­ing sample pieces, documenting ways of doing things, communicating experiences… IM011-014 in short, about putting together a certain number of methodological tools through which we can gain a clear view of projects to come. Luc Bergeron, head of ECAL Research and Development, says "It is more about being an intermediary whose role is to create coherence", a translator capable of putting situations into intelligible language.
As such, this project should be seen as the first stage in a more extended investigation into the role and impact of materials on product design. This relates to a certain idea of what the role of the designer entails. He or she should not be understood as a "specialist", in the scholarly sense. "I am against the idea of establishing a pre-determined organisation system or set of rules", maintains Ronan Bouroullec.
"I am much more inclined to study a mix of topics to do with mass produced items, as well as small-scale productions based on com­plex techniques. In this way, you avoid be­coming a specialist or knowing too much about one particular subject. In my opinion, research is more productive when you maintain a certain amount of ingenuity. We are very far from having a well-prepared, systematic or scientific approach. Nonetheless, we do not work purely on an intuitive basis. The idea is to avoid narrowing down to such an extent that you do not allow for the unexpected. This is extremely important, as far as I am concerned. This process is articulated throughout the four workshops."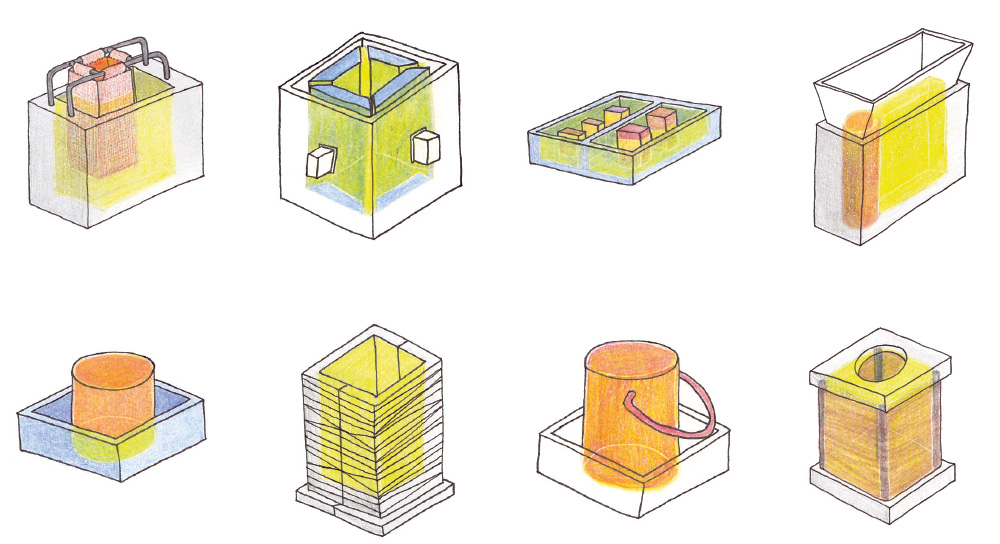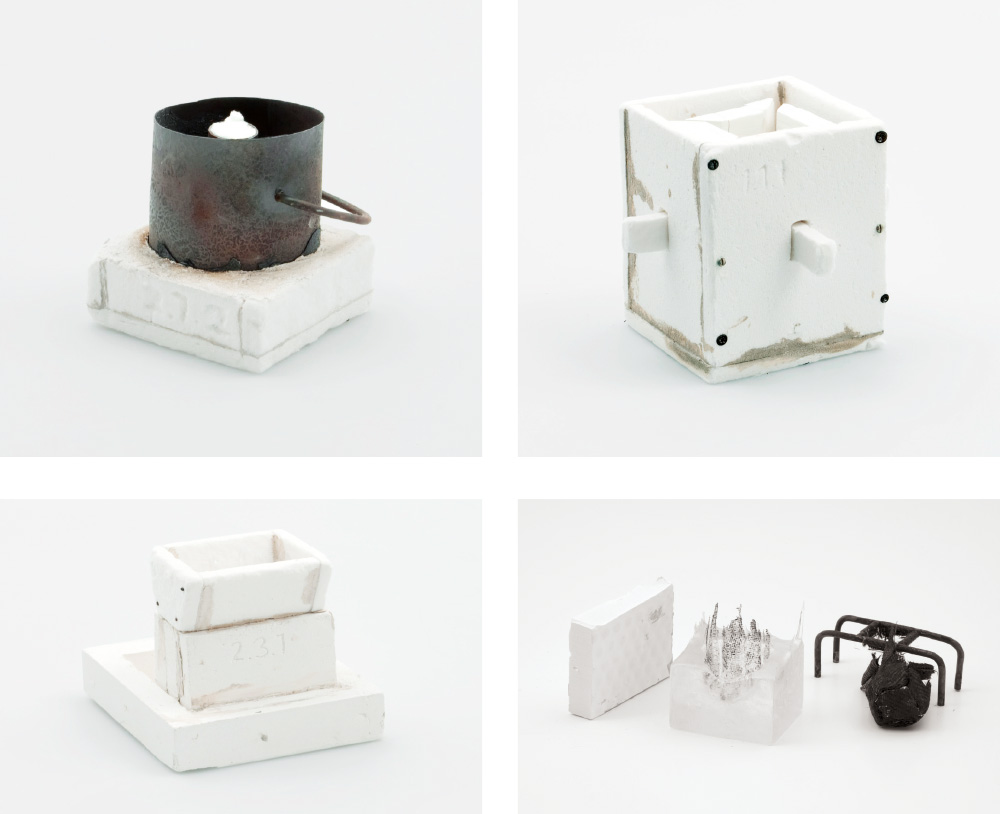 WORKSHOPS
Hot Tools: carried out under the direction of Ronan Bouroullec and in collaboration with Matteo Gonet, Hot Tools emphasises developing and experimenting with original tools in the field of glassblowing. A large part of the research rests on the collective dynamic established and on the opportunity to create artefacts in situ.
"During the course of studies, it is essential to experience workshop situations, as they come with very different work paces. We know that we have very little time and that, in itself, is highly challenging. A designer needs to remain humble, since it is especially hard to completely master each and every topic. What is required is a good insight, to be able to analyse, understand and use a situation to one's own advantage. The Hot Tools workshop was a great example of this, because we had to quickly come up with something intelligent that could also be created within the short time frame." — Ronan Bouroullec
Plan B: forward-looking work on technological applications in glass. The workshop was carried out by various Master Product Design students under the direction of Camille Blin, ECAL professor and designer. At the end of their work, five prototypes had been produced, each of which demonstrated the potential applications of a specific technology. Data sheets were produced for each project.
"Within the context of a school collaboration with Baccarat, a certain number of projects that had great potential but which did not exactly fit into industrial and commercial constraints were produced. This was what gave us the idea of taking advantage of this situation by setting up an extension to the research so that the project could evolve beyond the requirements of production. Generally speaking, it was a very good example of the kind of situation a designer often encounters. In fact, you have to be able to rapidly evaluate the results of your research so that you can quickly bounce back into new directions." — Augustin Scott de Martinville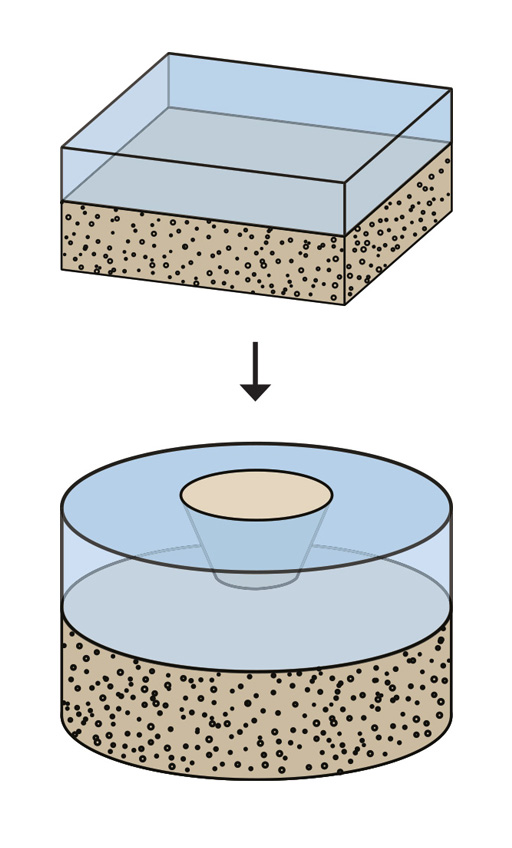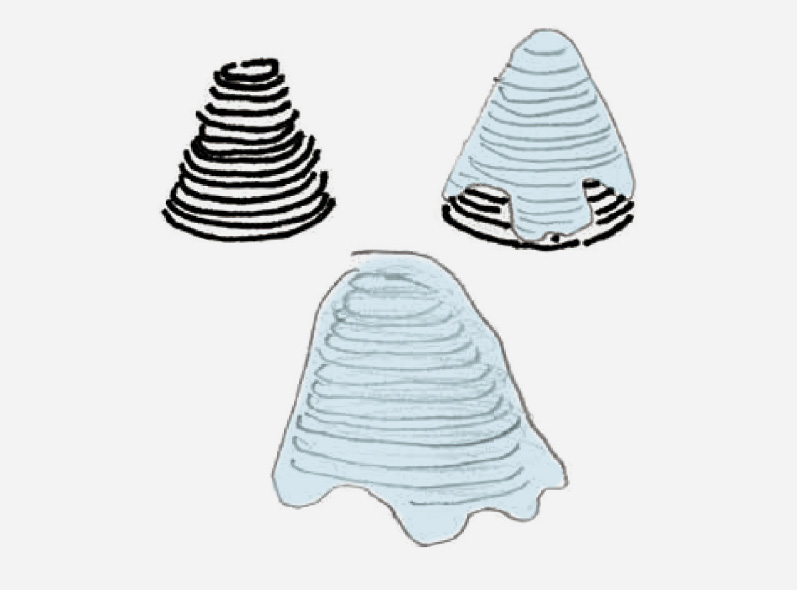 Meisenthal: designing products in glass within the setting of CIAV Meisenthal, a small art glass centre in the north of France: work­shop designed by assistants from the Bachelor and Master of Industrial and Product Design and led by Stéphane Halmaï-Voisard, head of the ECAL Bachelor Industrial Design and designer. At the end of their work, six pro­totypes suitable for commercial production had been created, as well as sheets detailing the actions carried out in production, the aim being to document and pass on the manufacturing process.
"Worksheets establish the manipulations that are specific to the production of a particular set project, similarly to a cooking recipe, in other words, stage by stage. A glassblower with experience could in theory reproduce the manipulations necessary to create a certain object. However, this set of instructions is pretty basic. For instance, it does not explain in a detailed fashion the various stages of preparation and finishing the object goes through." — Stéphane Halmaï-Voisard
Mould Machine: this workshop, in several stages, was designed with first year product design MA students, under the direction of Augustin Scott de Martinville and in partnership with Matteo Gonet. The objective was to explore complex techniques for shaping new refractory materials with which to design moulds. At the end of the workshop, sample pieces representing the most promising procedures had been created, along with sheets bringing together the properties of each material tested.
"The idea was to question the lost wax technique. Our aim was to minimise the intermediate steps required to produce a negative of the object to be produced by using modern technologies such as recent refractory materials, a 3D printer, a digital milling machine etc. All these made it possible to work directly on the mould without going through the traditional moulding process. It is a very ambitious project." — Matteo Gonet