D077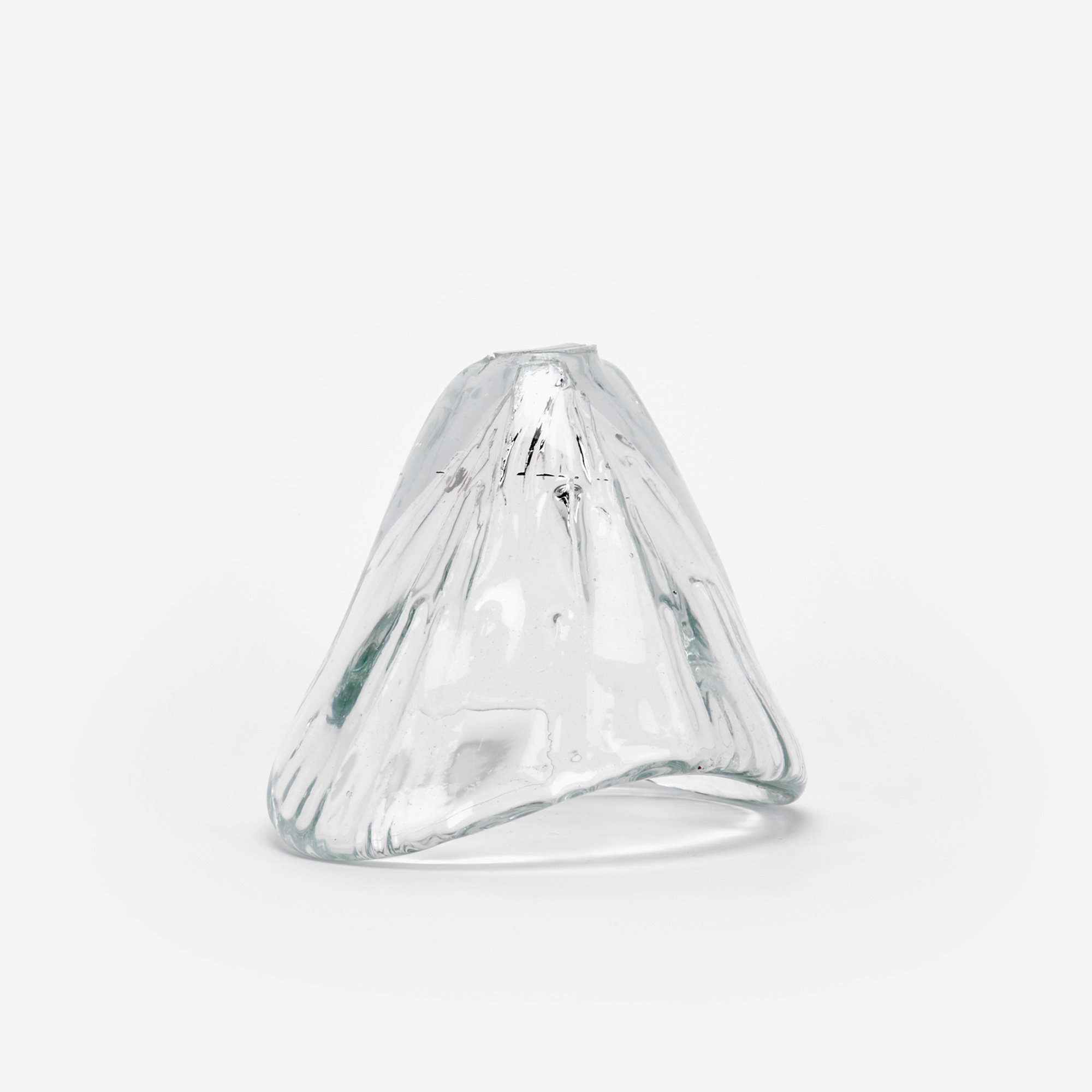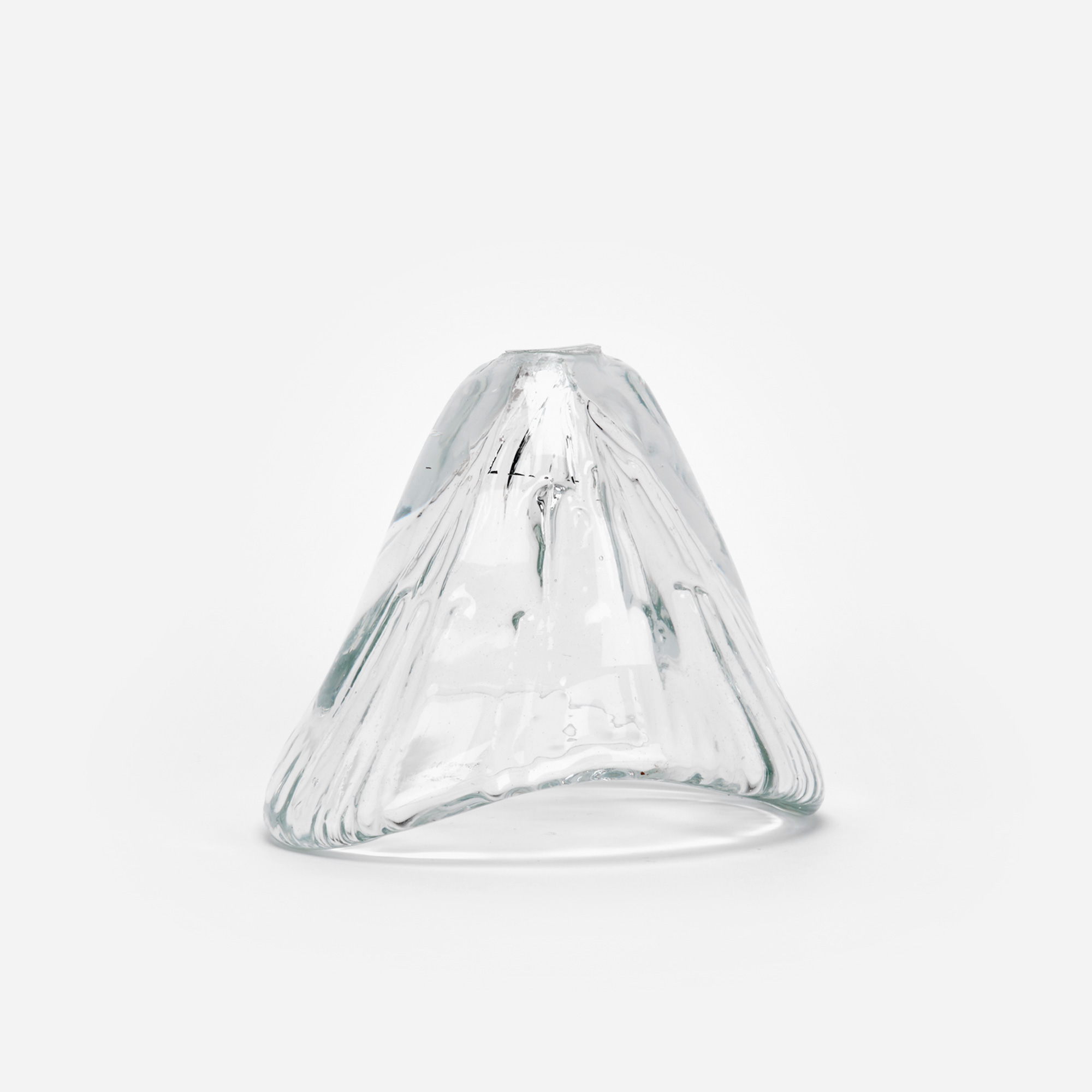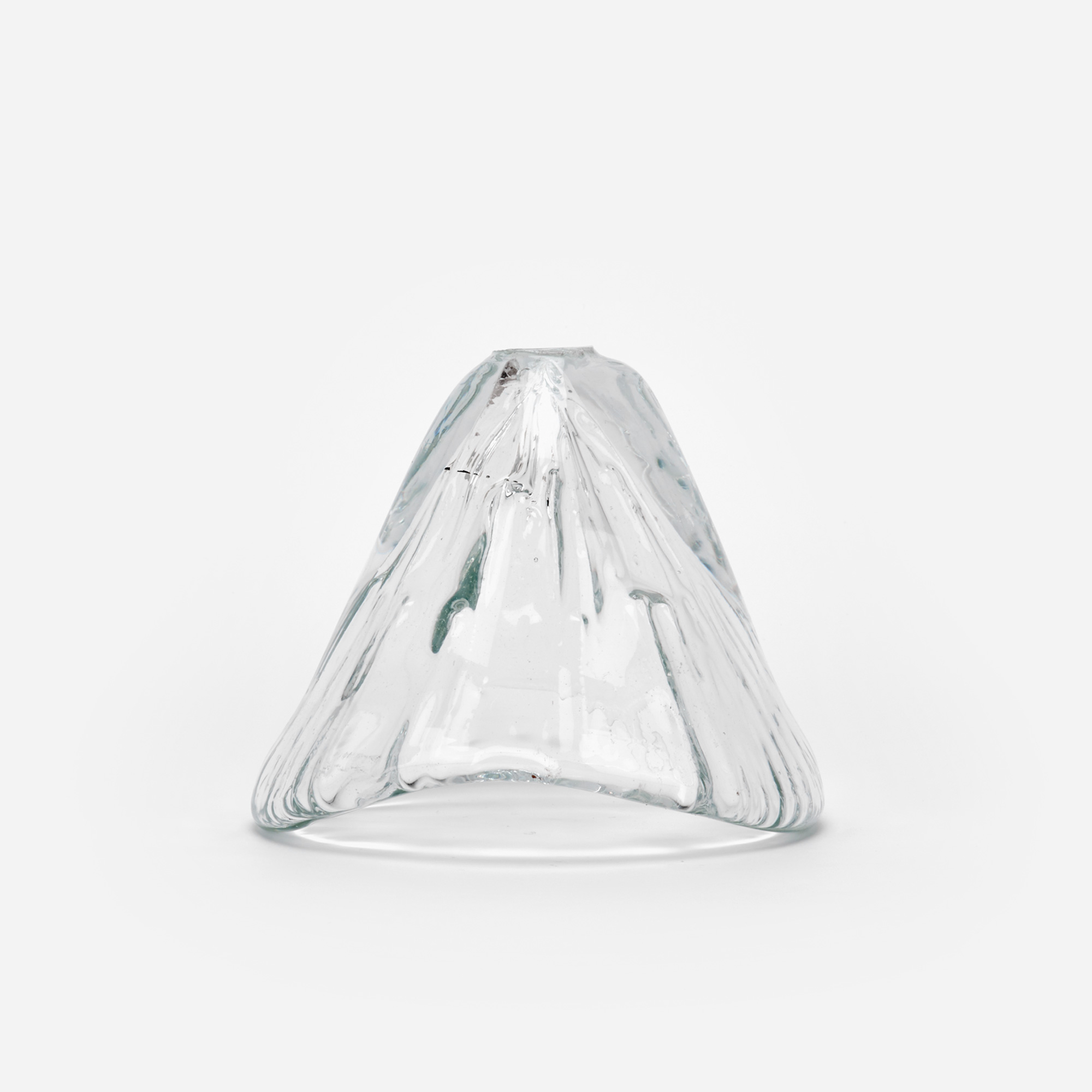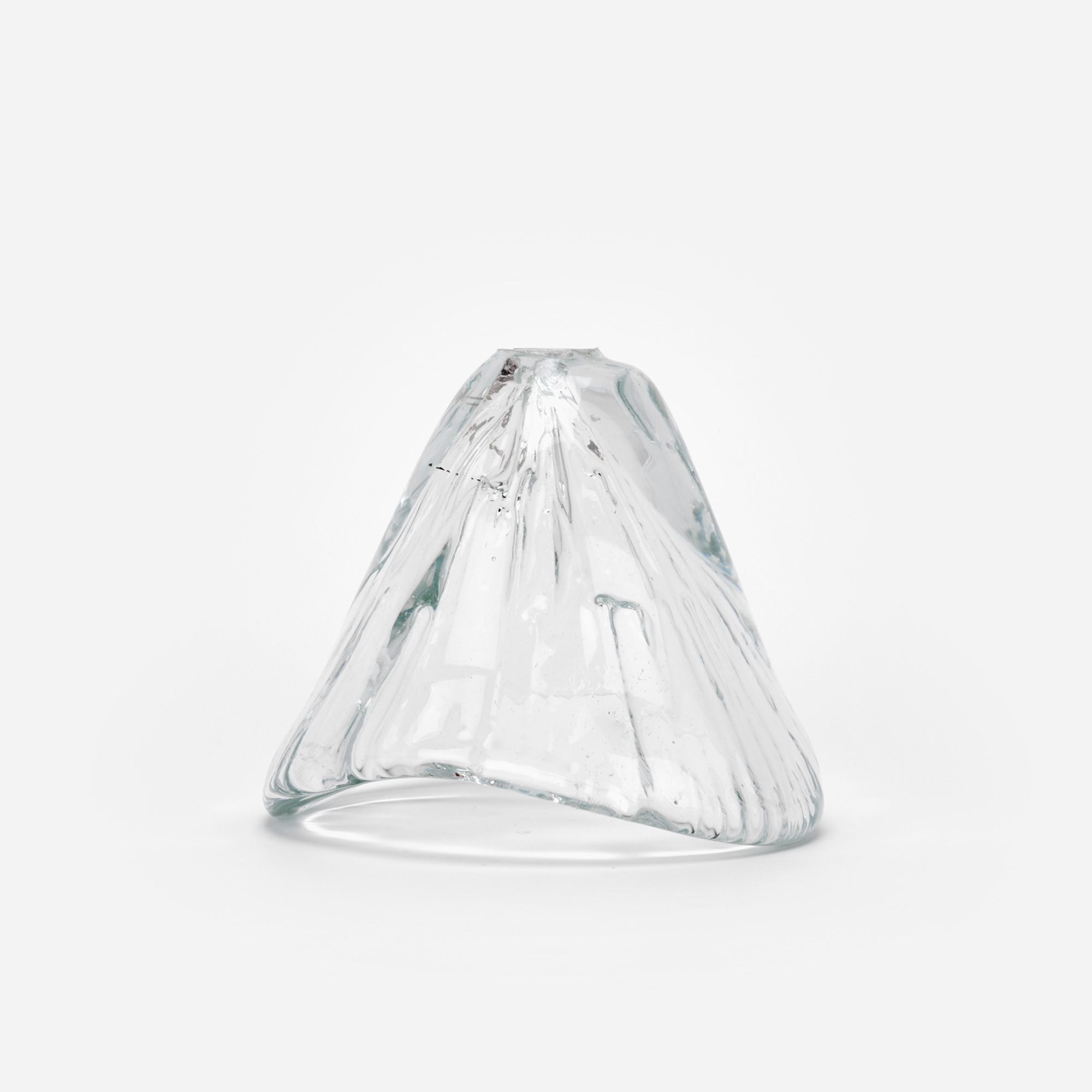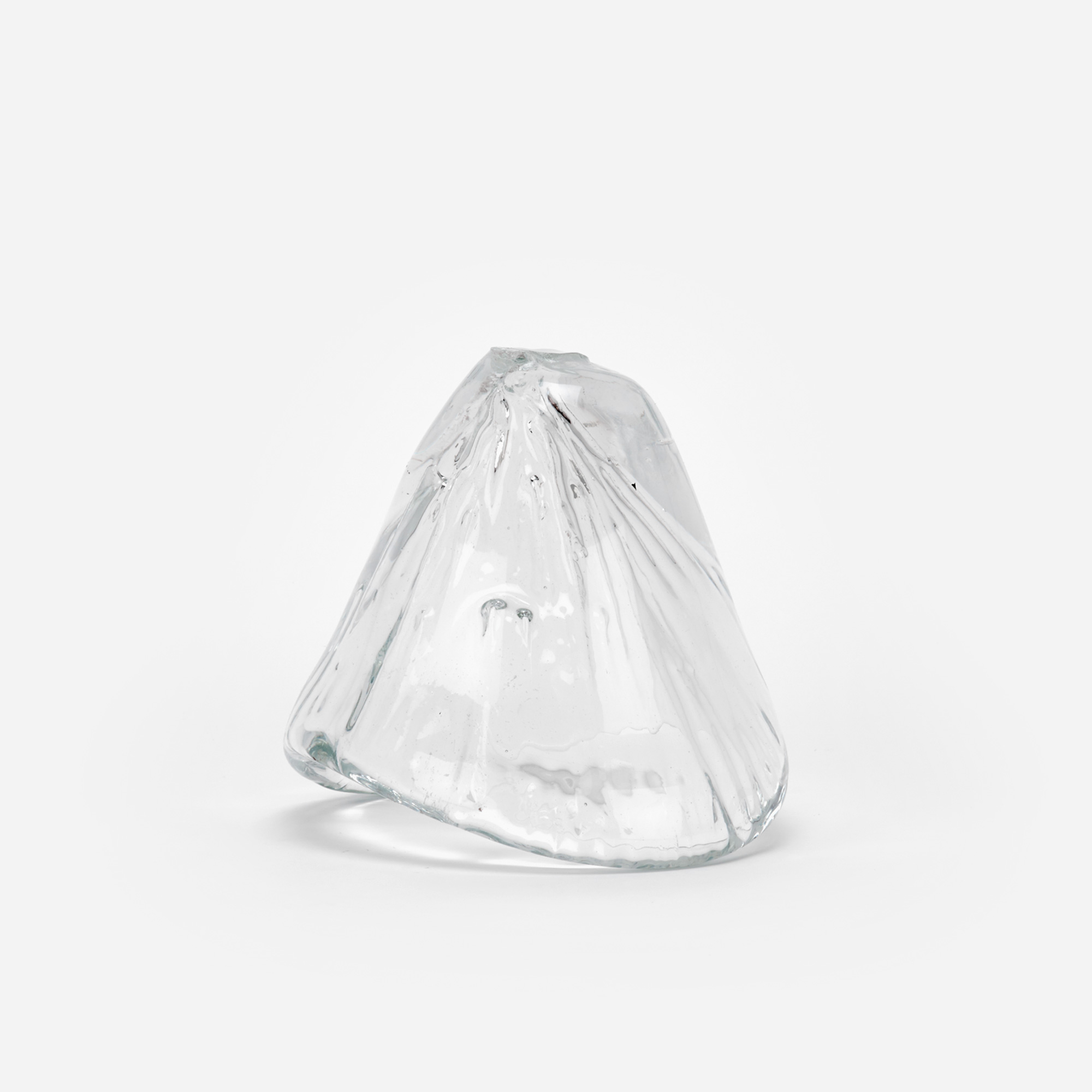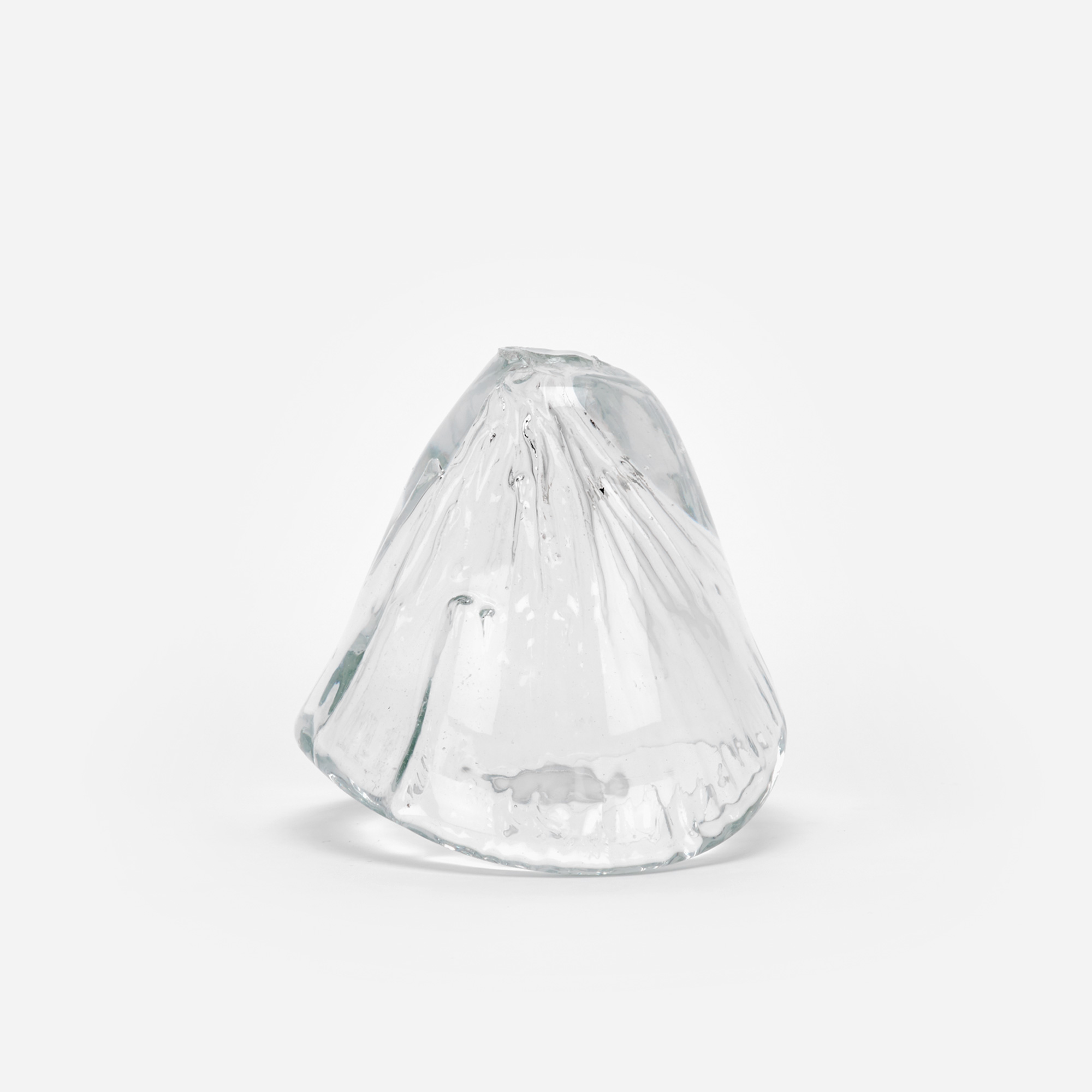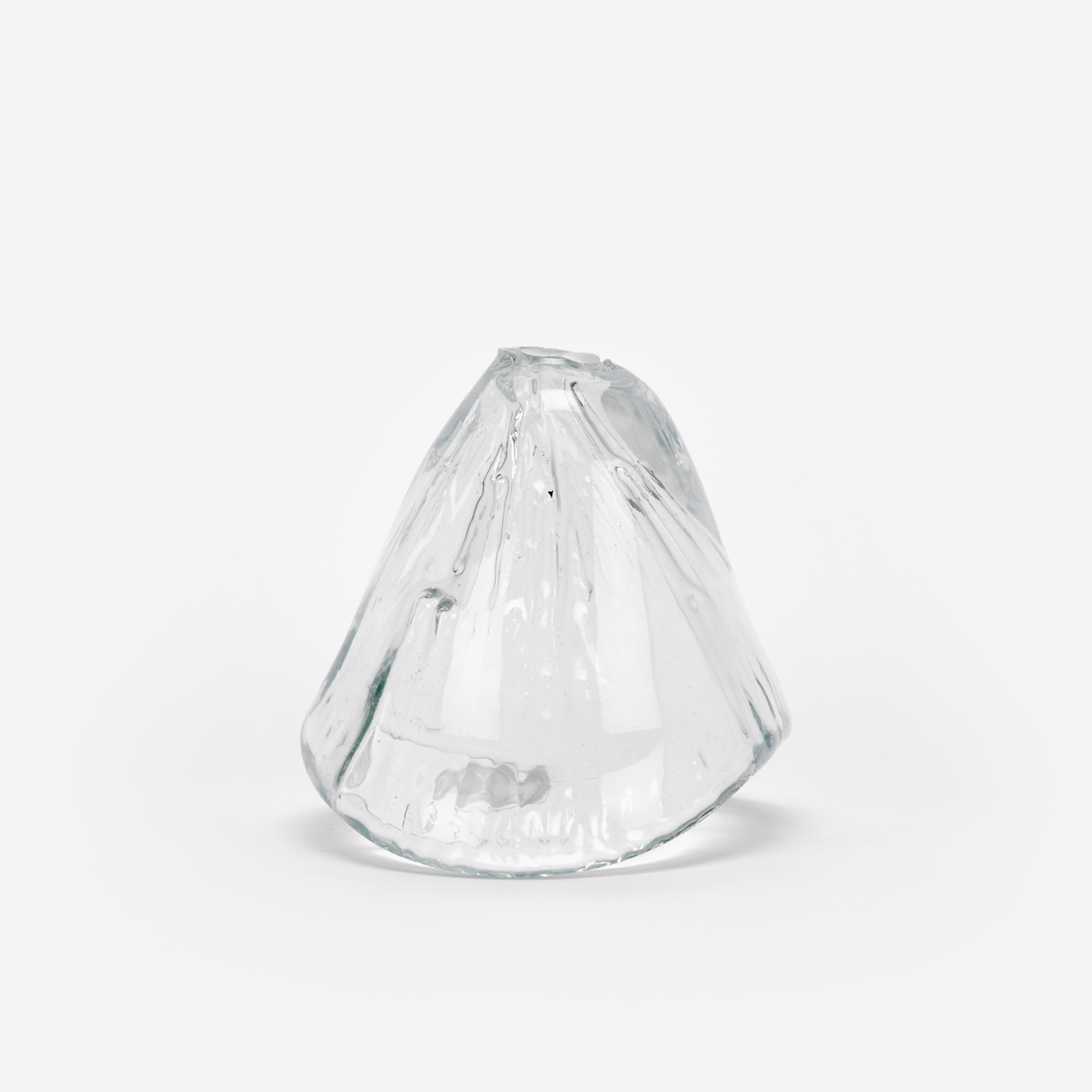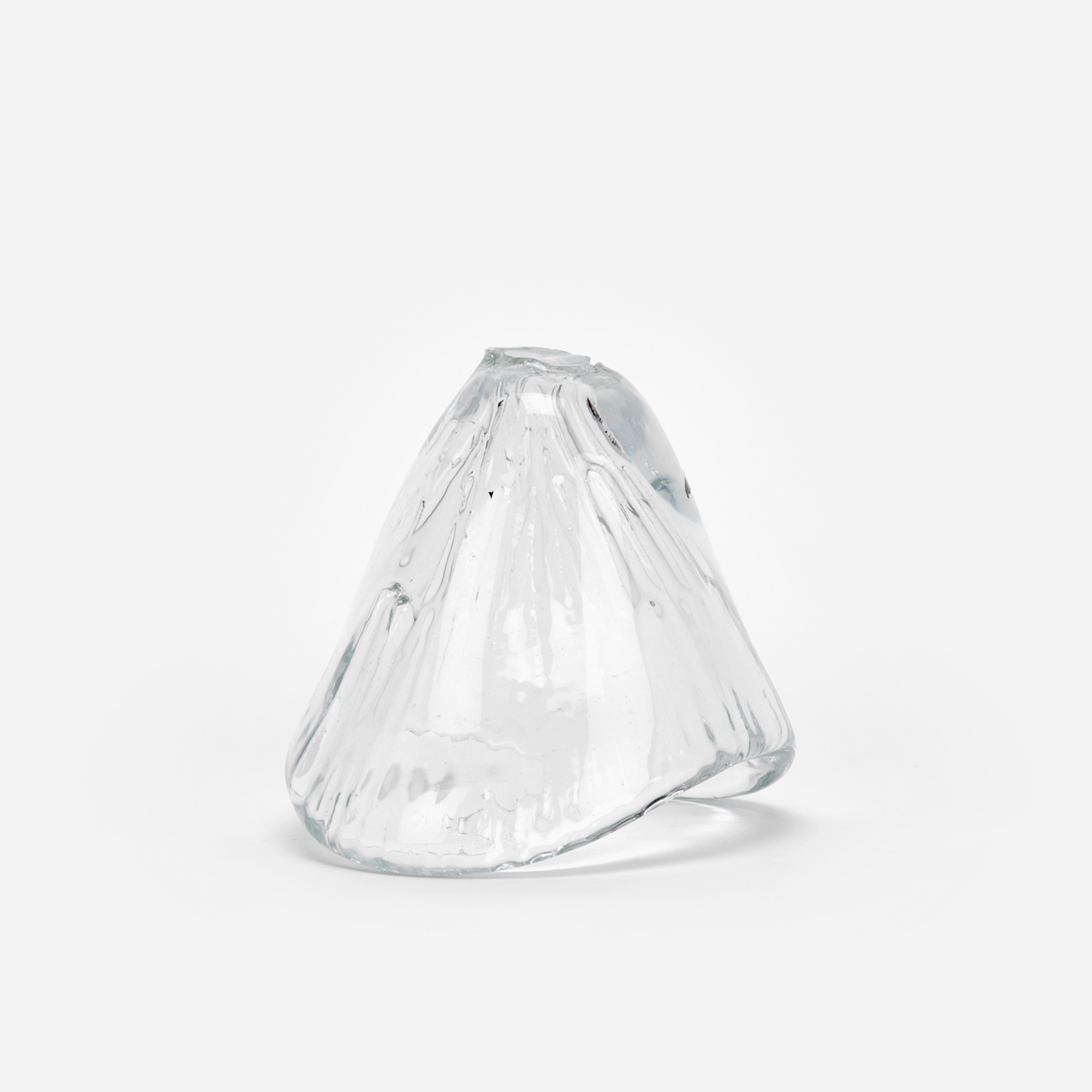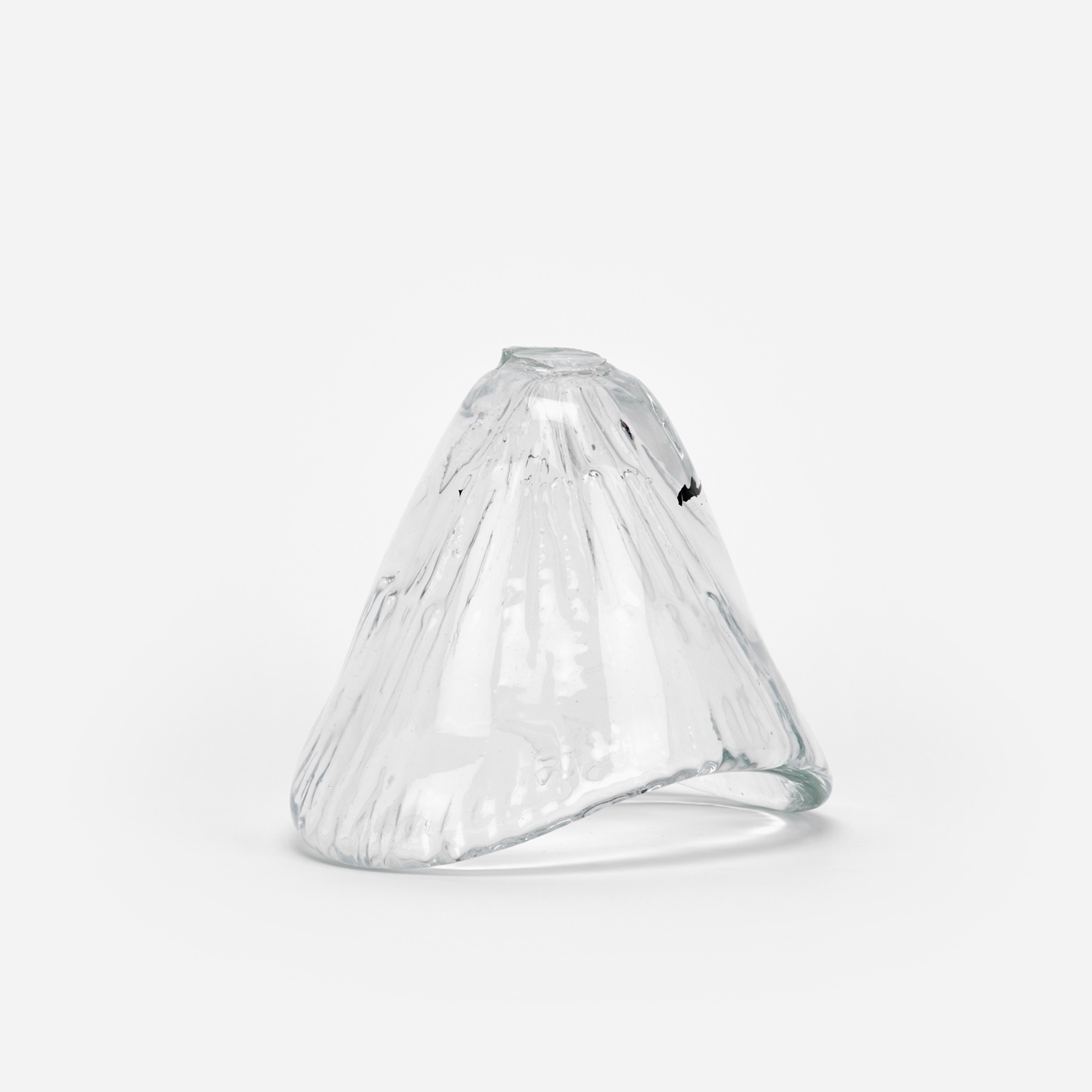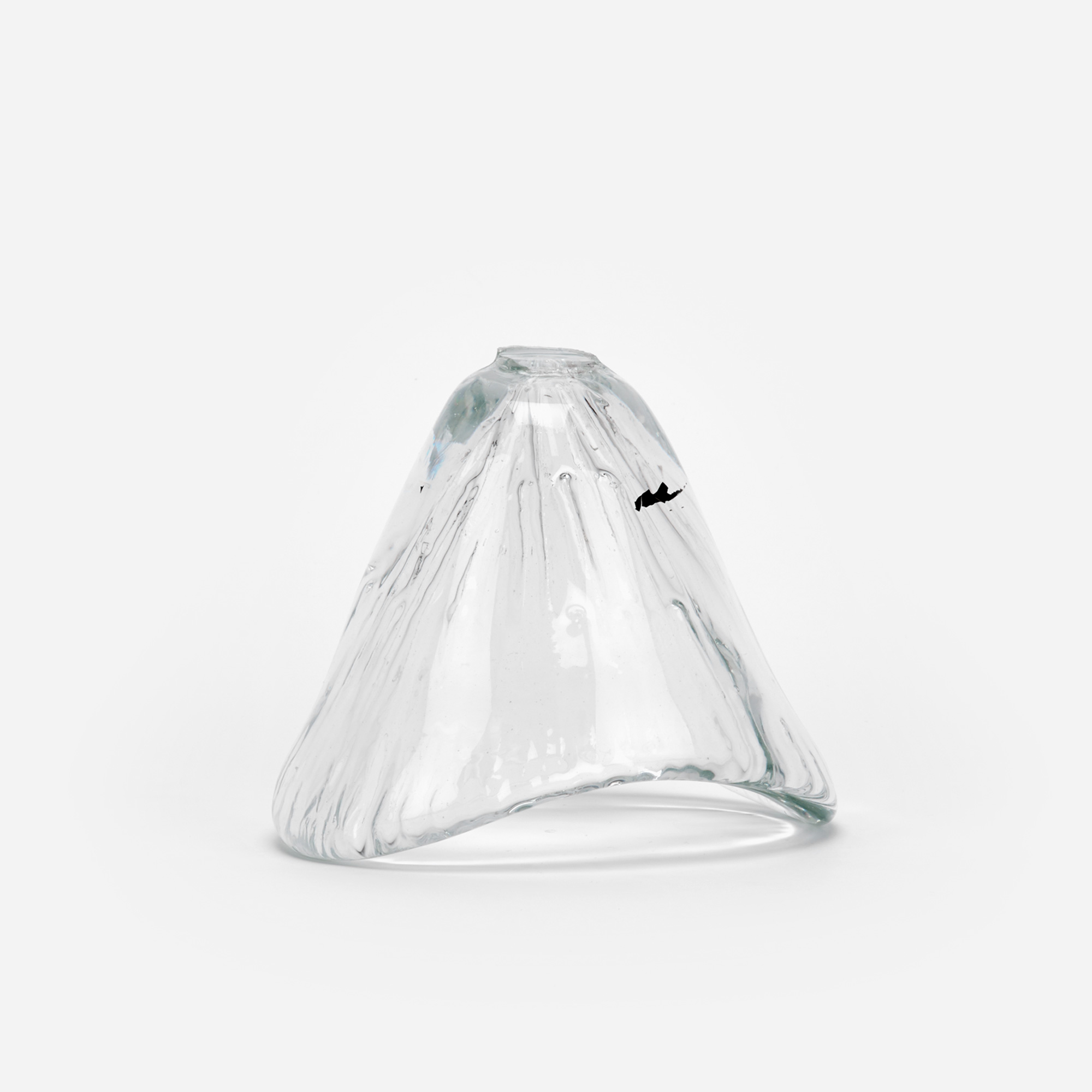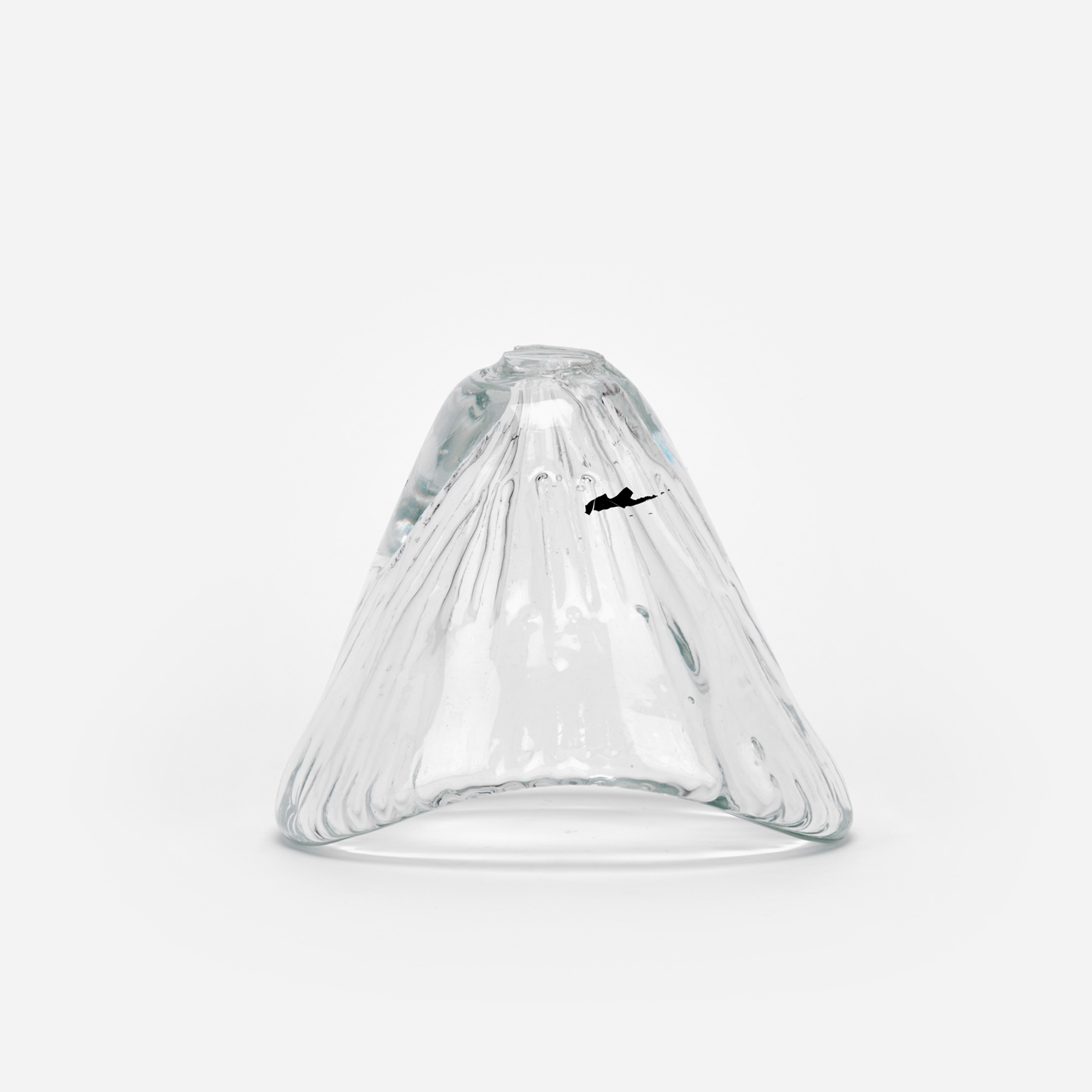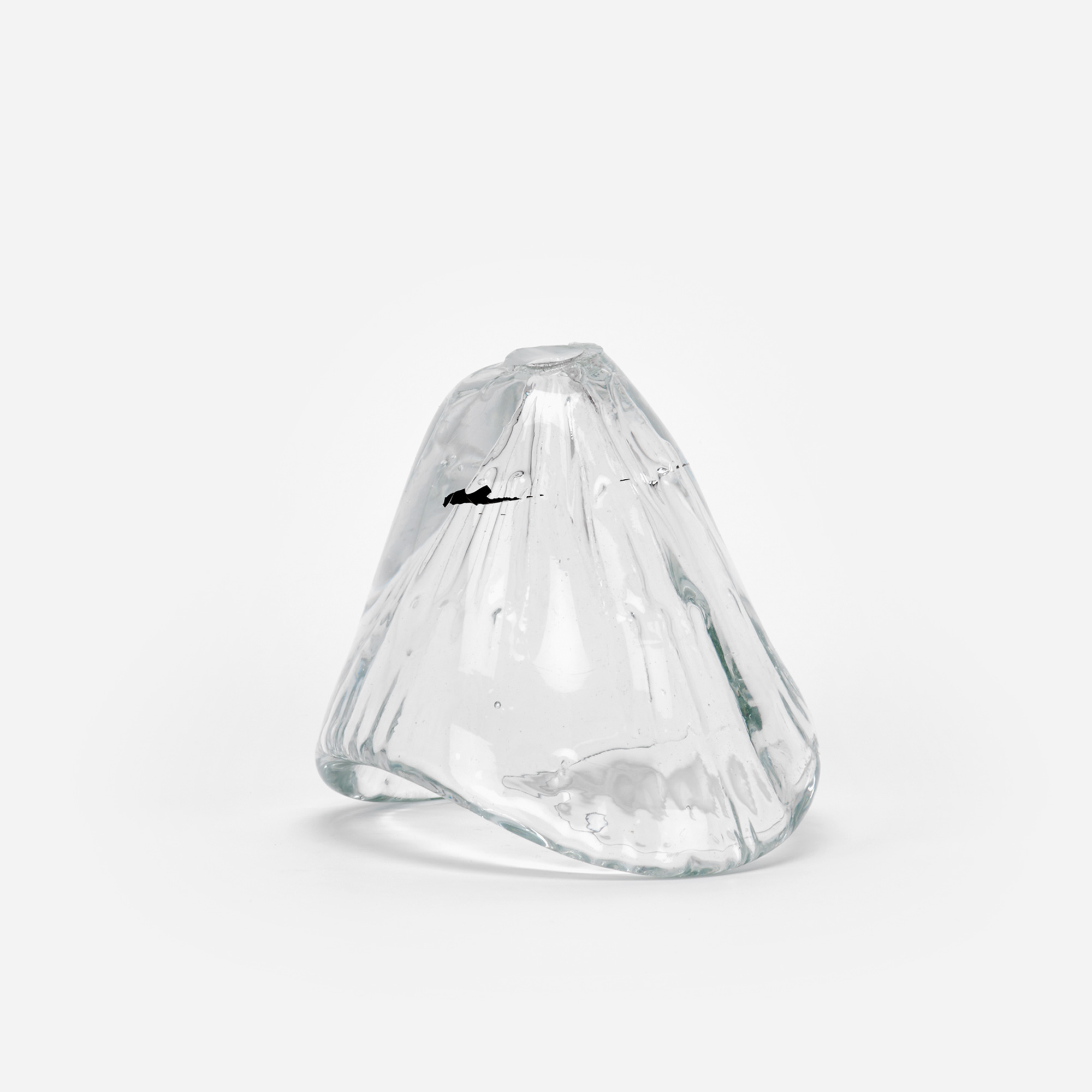 Details
Air is the best mould for glass, since it is the only material able not to leave marks on the glass. When in contact with air, the glass will have a clear, smooth and clean surface.
This project aimed to expose to air the most amount of molten glass as possible. The tests focused on creating a mould which would behave as a volcano, letting the molten glass slide onto it and harden in contact with the least material possible.
This glass piece has been kiln casted on a pyramidal shape made out of juxtaposed metal sheets. The distance between the metal sheets was calculated to be enough for supporting the molten glass without leaking through the gaps between them.
Related